We started H & P Wells in 2015. Chris brings over 16 years of professional drilling, repair, and well improvement experience serving 100mile radius of Columbia Including: Hattiesburg, Laurel, Picayune, Wiggins, Poplarville, Waynesboro, Ellisville, Collins, Mt. Olive, McComb, Liberty, Tylertown, Amite. Natchez, Magee, Hazlehurst, Hidelburg, Brookhaven, Crystal Springs, Lucedale, New Augusta, Beaumont, McClain, Lumberton, Purvis, Sumrall, Richton, Monticello, Silver Creek, Bassfield, Prentiss, Seminary, Summit, Magnolia, Bogue Chitto, Mendenhall, Bay Springs, and Mize.
Wells is our name and wells are what we do. Good, clean water is our passion. It's essential for the health of our families, livestock, and land. Chris started out as a child working with his dad, learning the skills and tricks to getting good, quality water from the ground. We are a family owned and operated business that wants to make you glad you chose us for your water well needs.
Well drilling and service has been a family trade for decades. Mr. James started out under Mr. Tom Griffith of Columbia, many years ago, and bought a rig of his own. He then passed the knowledge and work ethic down to his family. Chris ran a rig and crew before more kids were out of high school.
H & P Wells Water Well Drilling and Repair Service is a locally owned and operated company that has been in the well service business since 2015.
We have over 16 years of experience. Trust our courteous and knowledgeable staff to provide you with prompt and effective well repair services.
Call us for FREE estimates and 24-hour emergency services. We give one year warranty on new wells and pumps.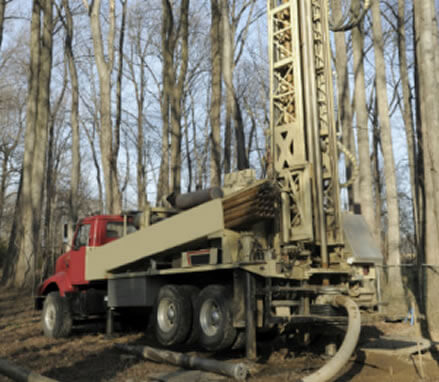 H & P Wells Water Wells
601-441-1043
Business Hours
24-Hour Emergency Services
Payment Types
Cash, Personal Checks